THE BATTLESHIP ISLANmaD
Neosporna je činjenica da su japanci hrabri ratnici, ali da su, pogotovo u drugom svetskom ratu, bili veoma surovi, i da to pamte svi koji su imali tu nesreću da se nađu pod njihoovm okupacijom, pogotovo KInezi i Koreanci.
U ovom filmu se upravo radi o zarobjeničkom rudniku pored Nagasakija, ostrvo-rudnik Hashima, gde se u uslovima bliskim paklu, kopa ugalj.Baš tu dolazi, naš junak, proplai muzičar Lee, sa svojom kćerkom, ali ubrzo mu postane jasno na kom se mestu nalazi i tu počinje borba za preživljavanje. Kao da to nije doovljno, tu je i zavera da se spase vođa otpora, za koga se otkruva da radi za Japance...
Od laganog bekstva nema ništa i poslednji deo filma prikazuje očajničku scenu bitke između logoraša i japanskih vojnika, da bi ono malo preživelih postalo svedocima ekspolozije atomske bombe na Nagasaki. Film vešto balansira nekoliko priča i zapleta unutra filma, kao i različite žanrove-drama, ratni film, triler..Ok, to je odlika azijskih kinematografija, to žongliranje sa višeslojnim zapletima, ali ovde je naročito uspelo.
I vizuelno film ostavlja odličan utisak, sve je rađeno maksimalno autentično, sa pravim , nekompjuterskim eksterijerima, a to je još uvek bolje od CGI efekata. Odličan film.
Ocena:9/10
Režija: Ryoo Seung-Wan

Scenario: Ryoo Seung-Wan, Shin Kyoung-Ill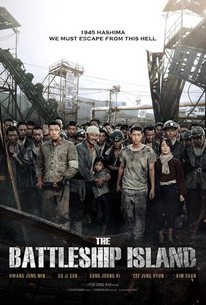 Komentari
Dodaj komentar