BEAUTY WATER
Odličan korejski animirani-ali za odraslu publiku-film, koji na brutalno iskren način karikira bolesnu potrebu za lepim izgledom.
Možemo mi da se pretavramo koliko hoćemo, ali lepši ljudi bolje prolaze u životu.Izgled jeste bita.Kako bi rekoa Bret Iston Elis, the better you look, the more you see. Prvi utisak jeste najvažniji. Tako i u ovom filmu,devojka Yeji pati zbog svoje debljine, neprivlačnost, ruganja okoline.Sve do jednog dana kada joj bivša šefica, razmažena tv zvezda ponudi, bukvalno čarobni napitak, koji je prolepšava do neprepoznatljivosti. Cena za to je velika, u svakom smilsu. Roditelji osiromašuju jer je lek skup, a naša junakinja poseže i za ubistvima.
Film je snimljen na osnovu web stripa, i donosi veoma dobar miks crnog humora, horora, i opšte b,/iizarne atmosfere, sa otrežnjujućim krajem.Topla preporuka!
Ocena: 8,5/10
Režiser:Kyung-hun Cho
Scenario:Kyung-hun Cho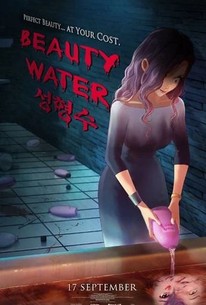 Komentari
Dodaj komentar