THE GREAT BUDDHA
Igrani prvenac Hsin-yao Huang's, režisera sa Tajvana, crnohumorna je drama o ljudima sa margine, koji žive svoje male živote i ne žele da budu upleteni u bilo šta van njihovog sveta.
To je legiitmna želja, ali je problem upravo taj spoljašnji svet, svet bogataša, koji živi po svojim pravilima, i taj svet se surovo upliće u njihove male živote. Film prati Pupka, Salamuru i Šećernu vodicu, njihova imena tačno oslikavaju i njihov društveni status, blizu dna, ali ne i skroz na dnu. Drustvo im pravi i lokalni moćnik Kevin, čije snimke iz kola prate naši zgubidani kao noćni čuvari, a koji je i vlasnik fabrike gde se pravi kip bude, a koji se spominje i u naslovu filma.
Problem nastaje kad na snimku, ugledaju ubistvo neke od devojaka sa kojima se Kevin viđao. Kako da reaguju? Inače, snimci iz kola su u boji, dok je ostali deo filma crno beli, pa ako to nije najbukvalniji prikaz razlike između sveta siromašnih i bogatih, onda molim da se javite Vi koji mislte drugačije. Naravno, pravde nema, i Pupak gine u navodnoj saobraćajci, dok se policija izvinjava što je uopšte ispitivan. Kosmička pravda , u nekom vidu,se pojavljuje na kraju filma, ali to vidte svojim očima.
Film koji bi bilo poželjno videti i nešto slično snimiti i kod nas, jer ovde je samo gore, pa Vi vidte.
Ocena:8/10
Režise i scenario: Hsin-yao Huang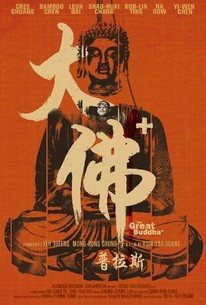 Komentari
Superb write ups, Many thanks.
Patti
https://americandental.ru/ (Neville) https://americandental.ru/

Autor https://americandental.ru/ — 13 Avg 2021, 15:05

I don't know if it's just mee or if everybody else
experiencing problems with your site. It appears like some of
the text within your contednt are running off the screen.
Can somebody else please comment and let me know if this
is happening too them too? This could bbe a issue with mmy
browser because I've haad this happen previously. Kudos
https://streetchallenge.ru/
Wanda (Wanda) https://streetchallenge.ru/

Autor Wanda — 31 Avg 2021, 20:32
Dodaj komentar