A SUN
Porodična drama, i to skoro pa remek delo, dolazi sa Tajvana, koji je u večitoj senci ,ostalh azijskih tigrova.
U redu, Tajvan i nije baš poznat po kinematografiji. Prva asocijacija na to ostrvo je tenzija sa maticom Kinom, i kompjuteri, počemu su svetski poznati.Kako god, ovaj film je porodična priča, o običnim ljudima, moglo bi se reći.Tačnije, o dva brata, jednom za uzor A-Hao i jednom delikventu, crnoj ovci porodice,A-Ho.Već viđeno,reklo bi se na prvi pogled.Kakva greška.
Porodica je sve svoje nade položila u uzornog sina, odličnog studenta, sa devojkom iz dobre porodice, ali..njegov tragičan kraj primorava ih da preispitaju ceo dotadašnji život i gde su to pogrešili. Ipak,pravi junak filma je tragični lik oca,koji je celog života igrao po pravilima ,pošten do idiotizma, čvrstih moralnih pravila..sve dok nije primoran da sve to baci da bi spasio drugog sina.
Zaista odličan film, drama koja se prati pune pažnje i koja pleni svojim pripovedanjem, i od svakodnevnice priča priču veliku koa sam život.
Ocena:9/10
Režiser:Chung Mong-Hong
Scenario:Chung Mong-Hong, Chang Yaosheng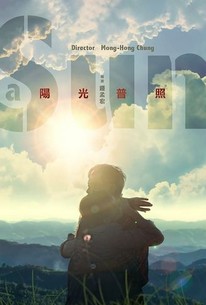 Komentari
Dodaj komentar