ME AND ME
Film misterije,koja,i ne,nije spojler, neće ni biti razrešena..
Šta biste uradili da se probudite jednog jutra u nekom drugom telu?U nekom drugom životu?Ovaj film pokušava da nađe odgovor na to pitanje, i kao i većina ovakvih bizarnih zapleta, sve se dešava u jednom selu, provincije, gde je sve naizgled idilično..Tu zatičemo inspektora Gyung-goa,koji istražuje msrt maldog bračnog para,učitelja i žene mu. Sve mu je sumnjivo, sve dok ga seljani ne opiju jedno veče,i nakon toga on se budi..kao učitelj.Pokušava da vrati svoj život nazad,a to nije jedina čudna i neobjašnjiva stvar na koju naiđe.
MOžda i nije sve najjasnije ili logićno, ali ovo je vrsta filma gde se to i ne traži.Ostaje duže u sećanju i tera Vas da se vratite nazad, makar u mislima, ako ne ponovo da se vidi. Preporuka!
Ocena:8/10
Režiser i scenarista:Jung Jin-young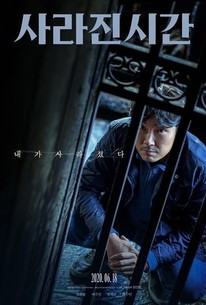 Komentari
Thanks a lot, I appreciate this!
Tamie
https://americandental.ru/ (Gabrielle) https://americandental.ru/

Autor https://americandental.ru/ — 13 Avg 2021, 12:45

Стоматология в Москвe eвропейские матрериалы
https://americandental.ru/
Нам доверяют многие.Комплексный подход. Гарантия качества. Быстрое лечение. Услуги: Правильный прикус, Отбеливание, Восстановление зубов.
americandental.ru

Autor Aellygycle — 05 Dec 2021, 15:21
Dodaj komentar