LUCK KEY
Nikad neću u svojoj glavi povezivati azijske filmove i komediju kao žanr. Naprosto, toliko su dobri u nekim drugim žanrovima da na komediju,čak i kad je dobra, niko ne obraća previše pažnje.
Da li će se to promeniit ubuduće? Teško,a li to ne znači da prestanu da pokušavaju ili da snimaju. Srećom po nas, tu je srećni ključ, kako glasi prevod ovog filma,koji je sasvim solidan u tome što pokupava.A to je da nas nasmeje, ali i zabavi, dodirne nežne duše, jer kakav je to korejski film a da ne miksuje nekoliko žanrova odjednom?
Priča jeste ispričana bezbroj puta, ato je zamena mesta.Naime, plaćeni ubica padne u sauni i doživi amneziju,a anjegov idenitet preuzme nekkav zgubidan koji je pokušao da se ubije. Ali, stvari vremenom dolaze na svoje mesto, ali ne baš do kraja..
Sve u svemu, fina zabava,pa gledajte!
Ocena:7/10
Režiser:Lee Gae-byok
Scenarista:Yoonmi Jang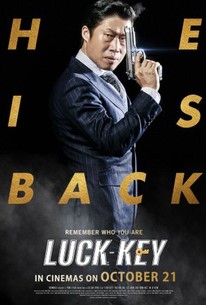 Komentari
Стоматология в Москвe eвропейские матрериалы
https://dentaquest.ru/
Нам доверяют многие.Комплексный подход. Гарантия качества. Быстрое лечение. Услуги: Правильный прикус, Отбеливание, Восстановление зубов.
dentaquest.ru

Autor Annagycle — 02 Dec 2021, 12:51
Dodaj komentar