INUYASHIKI
Još jedan sf film iz Japana, i još jedan film zasnovan na manga serijalu. Ok, to smo apsolvirali na desetine puta, ali stara priča je i da ta kombncaija retko kad omane, pa je tako i ovog puta.
Štaviše, Inuyashiki je veoma dobar film, koji obrađuje temu čestu u Made in Japan filmovima, simbiozu ili bar uticaj vanzemaljksih artefakata i mašina na ljude, tj. telo, počev od legendarnog Tetsua pa do serijala Gantz, na primer.
Ovde priča parti dva poptuno različita lika:starijeg, ni po čemu posebnog služebenika Ichira i buntovnog mladića Hira. Igrom slučaja, obojica jedne noći obasja čudna svetlost, koja ih menja tako što bojica dobijaju supe moći preko vanzemaljske mašinerije u njihovim telima. Mladić to koristi da se sveti i ubija, bukvalno svakog na koje naiđe, dok starac dobija moći koje korisit za lečeje i oporavke drugih ljudi. Naravno da će uslediti obrčun njih dvojice, i naravno da je otavljeno mesta za nastavak. Ali, ono što odvaja ovaj film od sličnih je briljantan prikaz likova, karakterizacija istih i poseban odnost prema starijim ljudima.
Ocena:8/10
Režija:Shinsuke Sato
Scenario:Hiroshi Hashimoto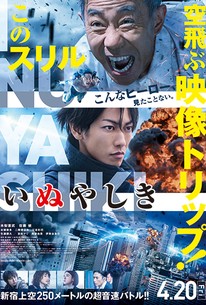 Komentari
Dodaj komentar