ANIMAL WORLD
Kineski film snimljen po motivima japsnke mange? Verovali ili ne, i ovo je moguće!
Animal world je dobar film. Mogao bi se u startu otpisati koa tupavi akcijaš, ali ipka je nešto više. Glavni junak Ženg ima roblema sa lovom, ako nema?, i prevaren, još i od prijatelja, kao da nema neprijatelja dovoljno, pristaje na ucenu od negativca Andersona, koga tumači briljantni Majkl Daglas.Ucea je da igra kamen, papir,makaze na brodu, gde se tajkuni klade na to koće od silnih nevoljnika da preživi.
E, sad ako se pitate šta je to toliko zanimljivo, verujte da jeste. Objašnjenja koja prate igru, koja se igra sa kartama, uzgred budi rečeno, su fascinantna, i nikad nisam ni slutio da je tako,naizgled prosta igra, u stvari veoma složena i puna iznenadjenja.
Hepiend jeste neizbežan, ali film Vas drži prikovanim za ekrane, a dodatni plus su sekvence sna i halucinacija koje prate glavnog junaka koji tako projektuje svog alter ega. Gledati!
Ocena:8/10
Režiser: Han Yan
Scenario: Han Yan, based on the Nobuyuki Fukumoto comic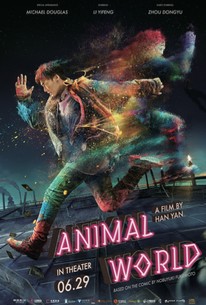 Komentari
Dodaj komentar